Turkey
GENERAL INFORMATION
After a successful construction stage, as of August 2016, ICA also took on the operation & maintenance of the Yavuz Sultan Selim Bridge and Northern Ring Motorway Project and serves with its strong team and leading brands of Turkey which it collaborates with. The Yavuz Sultan Selim Bridge and Northern Ring Motorway which are equipped with intelligent transport systems, advanced technology maintenance equipment and toll collection systems, operate as the junction point for transit transportation between two continents and contribute to the relief of Istanbul traffic.

The whole route is monitored 24/7 from the Main Control Center and all operation and maintenance activities of the bridge and the motorway are carried out meticulously by the ICA team throughout the year. With its high quality operations, knowledgeable, equipped and attentive staff, Traffic Patrol and Maintenance Squad of about 1.000 people, ICA provides a safe and comfortable journey to the drivers.

From the electronic variable message signs to the fog and temperature sensors which are important in terms of traffic and road safety, the latest technologies are used on the route. All the necessary precautions are taken by monitoring weather conditions with weather stations that are located in 5 different spots along the bridge and motorway. The drivers are informed in any case via the use of electronic variable message signs.
 
The Yavuz Sultan Selim Bridge and Northern Ring Motorway brings the airports, business and shopping centers and social life areas closer to each other.



NETWORK
Click here to download the 2022 map of the motorway netwopk operated by ICA - JPG format

STATISTICS
Data as for 31/12/2021 (Source: 2022 Statistical Bulletin)
Companies
Km
 
Toll revenues (VAT & other taxes excluded)
1
156,1
 
Euros (million)
n/a
 
 
 
 
 
Traffic (Average daily)
 
Payment means
Light vehicles
19277
 
Toll stations
13
Heavy vehicles
13429
 
Toll lanes
79
Total
32706
 
ETC lanes or mixed lanes
79
 
 
 
ETC subscribers
17600000
Services
 
 
 
Rest areas
6
 
 
 
Services areas (with petrol stations)
6
 
 
 
Restaurants
10
 
 
 
Hotels
0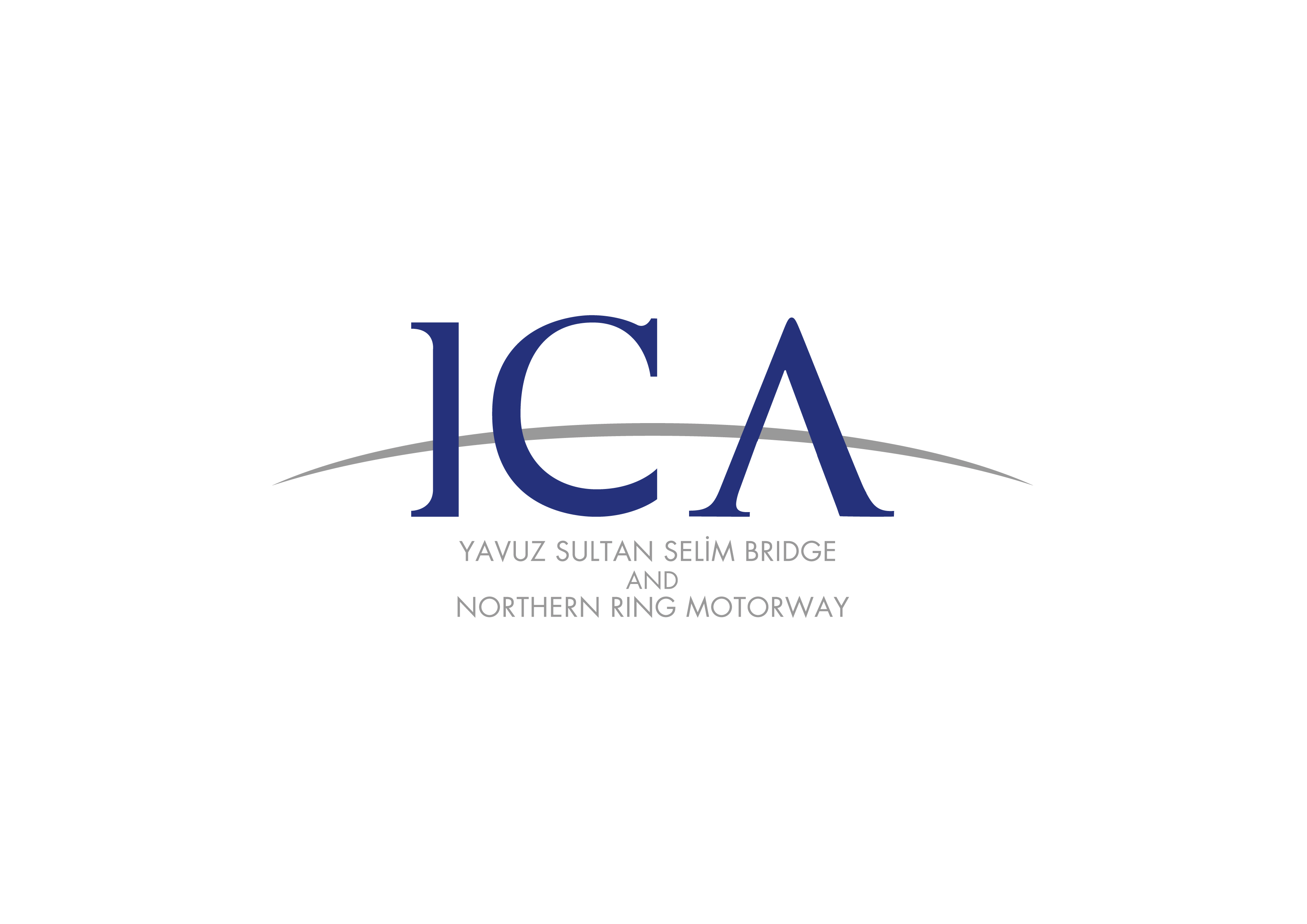 ICA
Yavuz Sultan Selim Köprüsü ve Kuzey Çevre Otoyolu İşletmesi
Yavuz Sultan Selim Bridge and Northern Ring Motorway Operations
Garipçe Mahallesi
Rumelifeneri Cad.No: 282
34450 Sarıyer, Istanbul
T: +90 850 502 71 71
W: www.ysskoprusuveotoyolu.com.tr


See all members